Shabby chic chest of drawers, a classic furniture piece that combines timeless elegance with practical functionality. If you're looking to add a touch of vintage charm to your home, these drawers are the perfect choice. In this detailed guide, we will delve into every aspect of shabby chic chest of drawers, from understanding their style to creative decorating ideas, and even maintenance tips. Let's embark on a journey to discover how this furniture piece can transform your living spaces.
Shabby Chic Chest of Drawers
Shabby chic chest of drawers are more than just furniture; they are a style statement. The combination of weathered finishes and intricate detailing creates a unique and charming aesthetic that complements various decor themes.
Whether you're furnishing a bedroom, living room, or even a hallway, these drawers effortlessly blend in with their elegant, vintage allure. Their versatility makes them a popular choice among interior designers and homeowners alike.
Why Choose Shabby Chic?
Shabby chic furniture has gained immense popularity for several reasons. The distressed appearance and muted color palettes evoke a sense of nostalgia and comfort. Here are some key reasons why you should consider shabby chic chest of drawers for your home:
Timeless Beauty:
Shabby chic furniture has a timeless appeal that transcends trends and fads. It's a style that continues to captivate generations.
Versatility:
These drawers can adapt to various settings, whether you have a contemporary, rustic, or traditional interior design.
Quality Craftsmanship:
Many shabby chic pieces are handcrafted with meticulous attention to detail, ensuring both beauty and durability.
Sustainability:
Repurposing old furniture into shabby chic pieces is an eco-friendly choice, reducing waste and carbon footprint.
Customization:
You can easily personalize shabby chic furniture with different paint colors and hardware, making it uniquely yours.
Decorating with Shabby Chic Chest of Drawers
Once you've acquired your shabby chic chest of drawers, it's time to let your creativity shine. Decorating with these drawers offers endless possibilities. Here are some inspiring ideas:
Bedroom Bliss
Incorporate a shabby chic chest of drawers into your bedroom for a touch of romance. Place a vintage mirror on top, add some fresh flowers, and you have a dreamy vanity. The drawers provide ample storage for your clothing and accessories.
Entryway Elegance
Make a stunning first impression by placing a shabby chic chest of drawers in your entryway. It's the perfect place to store keys, mail, and other essentials while adding a dash of elegance to your home's entrance.
Rustic Charm
Create a cozy and rustic atmosphere by using shabby chic drawers as a TV stand. Pair it with reclaimed wood shelves, a plush sofa, and soft lighting for a warm and inviting living room.
Kitchen Convenience
In the kitchen, these drawers can serve as a stylish storage solution. Store your cookbooks, dishes, or even your vintage tea collection. The distressed finish adds character to your culinary space.
Nursery Nostalgia
For a nursery filled with nostalgia, use a shabby chic chest of drawers as a changing table. It's a practical choice with a touch of vintage charm, perfect for your little one's room.
Maintenance Tips
To ensure your shabby chic chest of drawers retains its beauty and functionality, follow these maintenance tips:
Regular Cleaning:
Dust the surface with a soft cloth or use a brush attachment on a vacuum cleaner. Avoid abrasive cleaners that can damage the finish.
Avoid Direct Sunlight:
Place your drawers away from direct sunlight to prevent fading and warping of the wood.
Handle with Care:
While shabby chic furniture is sturdy, treat it gently to prevent any accidental damage.
Repair Promptly:
If you notice any chipped paint or loose hardware, repair it promptly to maintain the vintage look.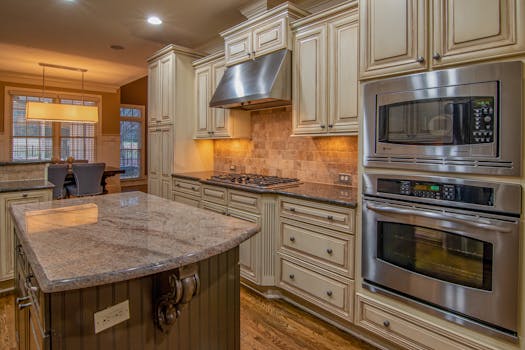 FAQs about Shabby Chic Chest of Drawers
Q: How do I choose the right shabby chic chest of drawers for my space?
A: Consider the dimensions, color palette, and style that best suits your existing decor. Measure your space to ensure a proper fit.
Q: Can I DIY my shabby chic chest of drawers?
A: Absolutely! Many enthusiasts enjoy refinishing and repurposing old furniture into shabby chic pieces. It's a creative and sustainable approach.
Q: What colors work best for shabby chic furniture?
A: Soft pastels like whites, blues, and pinks are classic choices. However, you can also experiment with muted greens, grays, or even distressed wood finishes.
Q: Are shabby chic chest of drawers durable?
A: Yes, when properly cared for, shabby chic furniture can be quite durable. Quality craftsmanship ensures longevity.
Q: Where can I find authentic shabby chic furniture?
A: Look for vintage stores, antique markets, or online platforms that specialize in shabby chic and vintage furniture.
Q: Can I mix shabby chic with other styles in my home?
A: Absolutely! Shabby chic furniture blends seamlessly with various styles, allowing you to create a unique and eclectic look.
Conclusion
Incorporating a shabby chic chest of drawers into your home decor is more than just a design choice; it's a statement of elegance and nostalgia. With their timeless beauty, versatility, and sustainability, these drawers are a perfect addition to any space. Whether you're decorating a bedroom, entryway, or kitchen, shabby chic furniture effortlessly enhances the charm of your home.